Clark's Fine Art Gallery & Auctioneers Inc.
Contact Consignments Past Sales Catalog Index Bids Special
Western & Native American & Shona Stone
Sculpture, Painting, Pottery & Prints from
the Dr. Burton Fink and Melchor A. Villanua collections.
Auction Saturday April 21st, 2018 at noon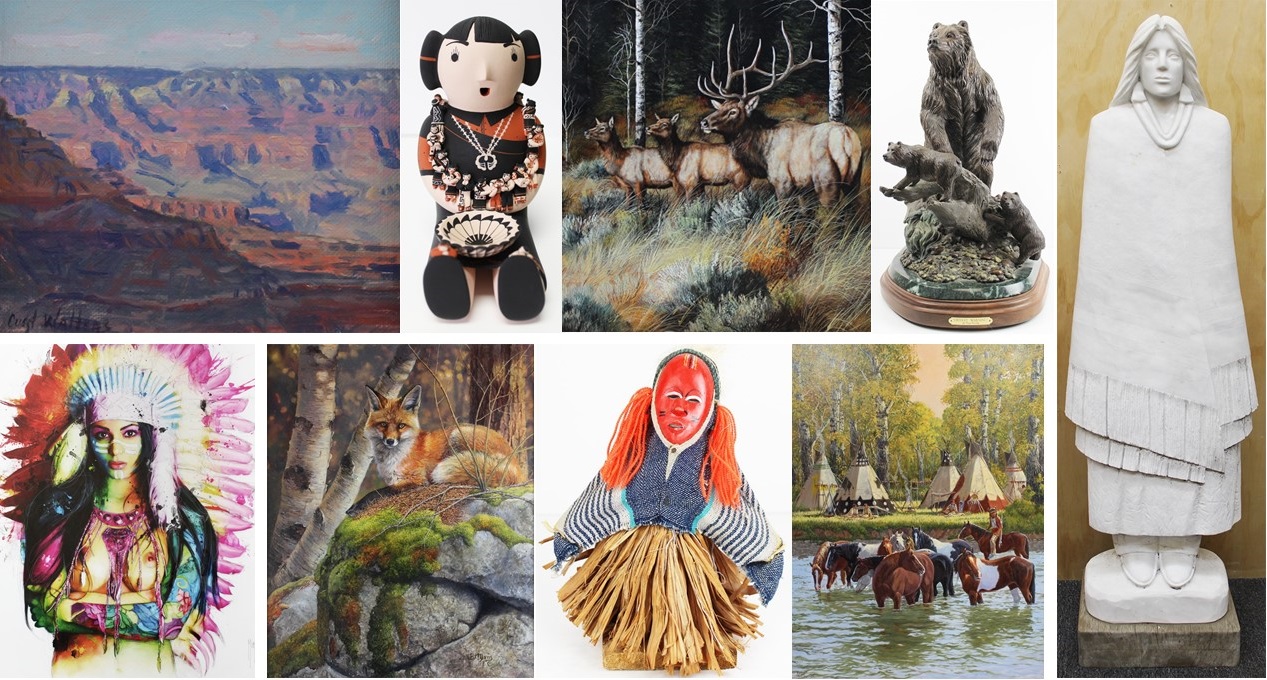 Use the link below to sign up to register for live online bidding.
Preview:
Monday April 9th to Friday April 13th 10 am - 4:30 pm
Preview:
Monday April 16th to Friday April 20th 10 am - 4:30 pm
Saturday April 21st Preview at 10 am, Auction at Noon.
Use the following links to view lot numbers 1-148
1-25 26-50 51-75 76-100 101-125 126-150 151-175 176-200
201-225 226-250 251-275 276-300 301-325 326-350 351-375 376-400
401-425 426-450 451-475 476-500