Clark's Fine Art Gallery & Auctioneers Inc.
Contact Consignments Past Sales Catalog Index Bids Conditions of Sale Special
The Stuart Lampert & Stephen Tomar Collection
Interior Designers for Celebrities including
Johnny Carson, Miles Davis and Eddie Van Halen
Fine Art Auction January 30th, 2021 @ noon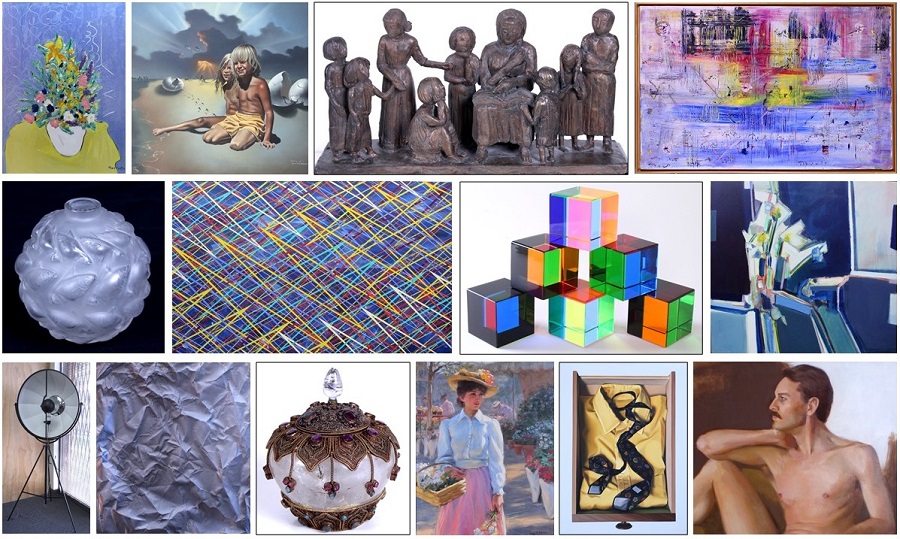 Tony Curtis paintings, Jim Warren paintings, Waldemar Raemisch sculpture, Miles Davis paintings, Lalique Crystal collection,
Don Sorenson paintings, Vasa Velizar Mihich sculpture, Jimmy Lueders paintings, Mariano Fortuny lamp,
Paul Kane painting, Tibetan Buddhist Reliquary Jar, Gregory Frank Harris paintings, Alberto Magnani painting, Len G. Everett painting.
Preview January 25th - January 29th, 10am - 4pm
Saturday January 30th, 2021 Doors open at 11am, Auction at Noon.
Clark's Fine Art & Auctioneers Inc.
7011 Hayvenhurst Avenue Space A, Van Nuys, CA 91406 USA
(818) 783-3052 Fax (818) 783-3162
email gallery@pacbell.net or auctionclark@gmail.com
Buyer's Premium 25%
Consign Now For Our Next Auction.
Clark Cierlak principal auctioneer, 43 years in the Fine Art Business.
John three sixteen