Clark's Fine Art Gallery & Auctioneers Inc.
Contact Consignments Past Sales Catalog Index Bids
Auction Saturday August 24th @ Noon
American and European Art Collection
.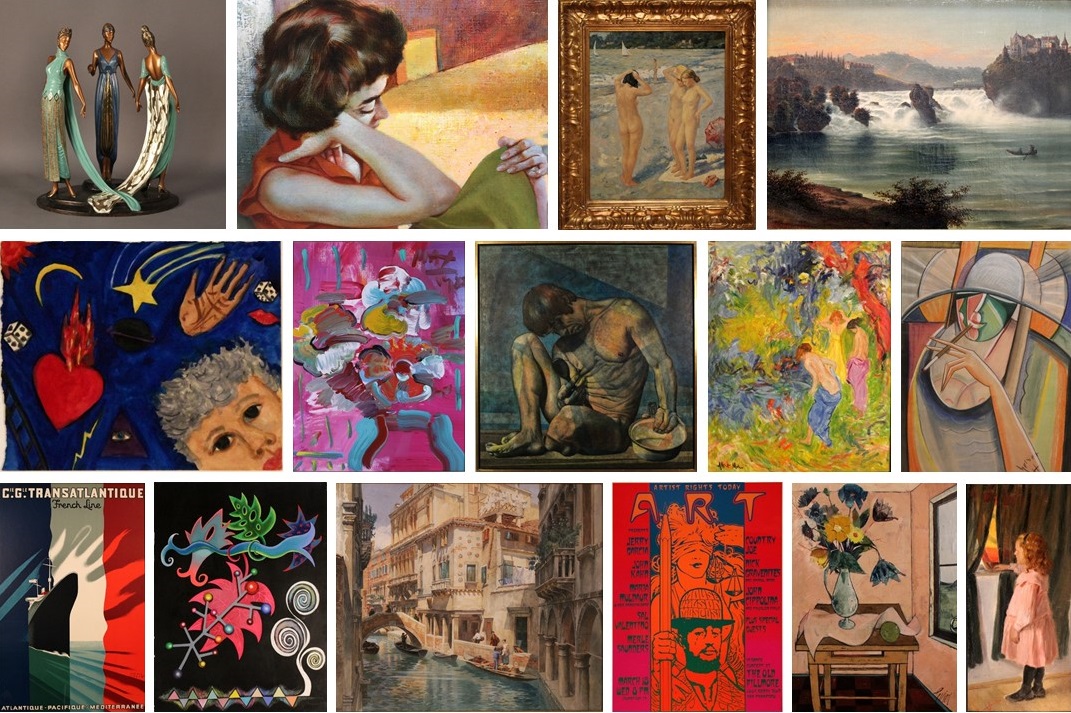 Erte sculptures, Chet Engle paintings, European Art collection, Joseph Gunther 1886 painting,
Betye Saar watercolors, Peter Max paintings, Mendij 52 x 48" painting, Albert Mohr painting,
Hugo Schrieber pastel & gouaches, Paul Colin poster, Miriam Wosk gouache, Theodor Alphons 1895 watercolor,
Rick Griffin
& friends, Charles Levier

paintings,

Sandor Buzna
& Hungarian painting.
For Live internet bidding, click link below

Preview:
Monday August 12th to Friday August 16th 10 am - 4:30 pm
Preview:
Monday August 19th to Friday August 23rd 10 am - 4:30 pm
Saturday August 24th Preview at 10 am, Auction at Noon.
Please contact us at gallery@pacbell.net for email invitations
Like us on Facebook
Clark's Fine Art & Auctioneers Inc.
7011 Hayvenhurst Avenue Space A, Van Nuys, CA 91406 USA
(818) 783-3052 Fax (818) 783-3162 email gallery@pacbell.net or auctionclark@gmail.com
Buyer's Premium 25%
Consign Now For Our Next Auction.
Clark Cierlak principal auctioneer, 42 years in the Fine Art Business.
John three sixteen