Clark's Fine Art Gallery & Auctioneers Inc.
Contact Consignments Past Sales Catalog Index Bids
Fine ArtAuction Saturday January 25th, 2020 @ 12pm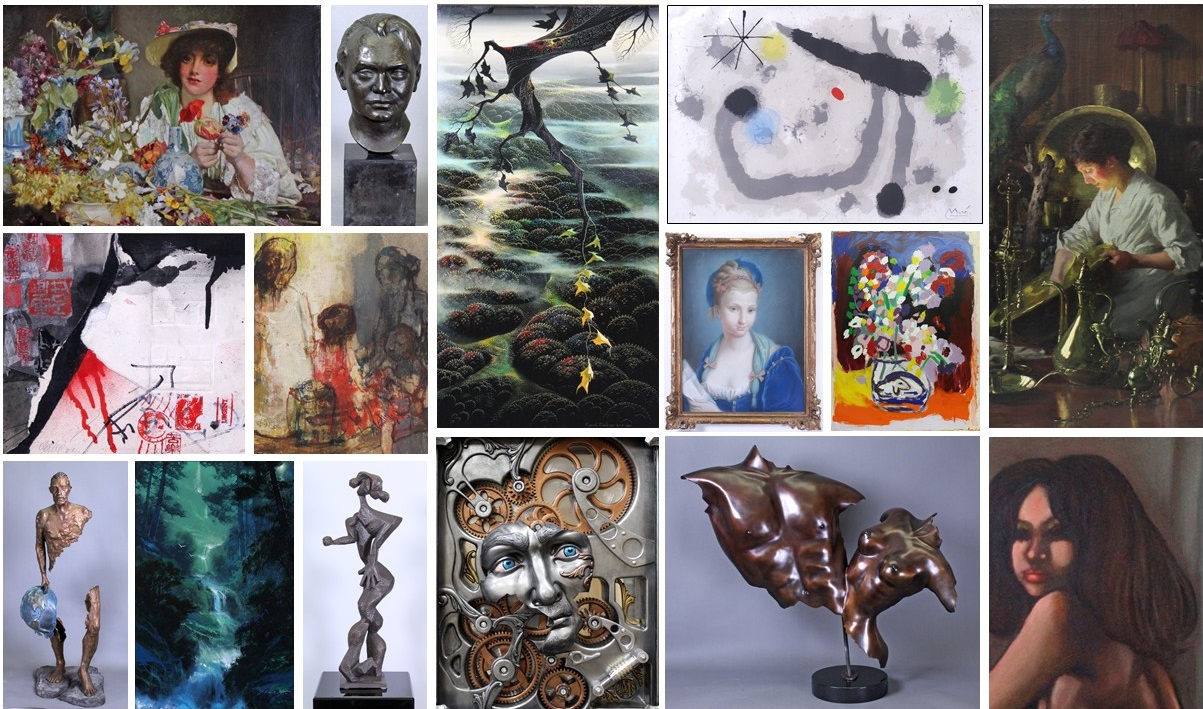 Edgar Bundy painting, Boris Lovet Lorski sculptures, Eyvind Earle painting, Joan Miro lithograph, Thomas Sheard painting, Antoni Clave collage,
Jean Jansem painting, 18th/19th Century pastels, Menashe Kadishman painting 85 x 64", Bruno Catalano bronze, Dale TerBush paintings, Attila Mata bronzes,
Dale Mathis mechanized sculpture, Sig DeTorancour large bronze, Contemporary nudes
Preview:
Monday Jan. 20th to Friday Jan 24th 10 am - 4:30 pm
Saturday January 25th Preview at 10 am, Live Auction at Noon.
Please contact us at gallery@pacbell.net for email invitations
Like us on Facebook
Clark's Fine Art & Auctioneers Inc.
7011 Hayvenhurst Avenue Space A, Van Nuys, CA 91406 USA
(818) 783-3052 Fax (818) 783-3162 email gallery@pacbell.net or auctionclark@gmail.com
Buyer's Premium 25%
Consign Now For Our Next Auction.
Clark Cierlak principal auctioneer, 42 years in the Fine Art Business.
John three sixteen