Clark's Fine Art Gallery & Auctioneers Inc.
Contact Consignments Past Sales Catalog Index Bids Special
Sculpture and Three-Dimensional Art
Auction
Saturday November 3rd, 2018 at noon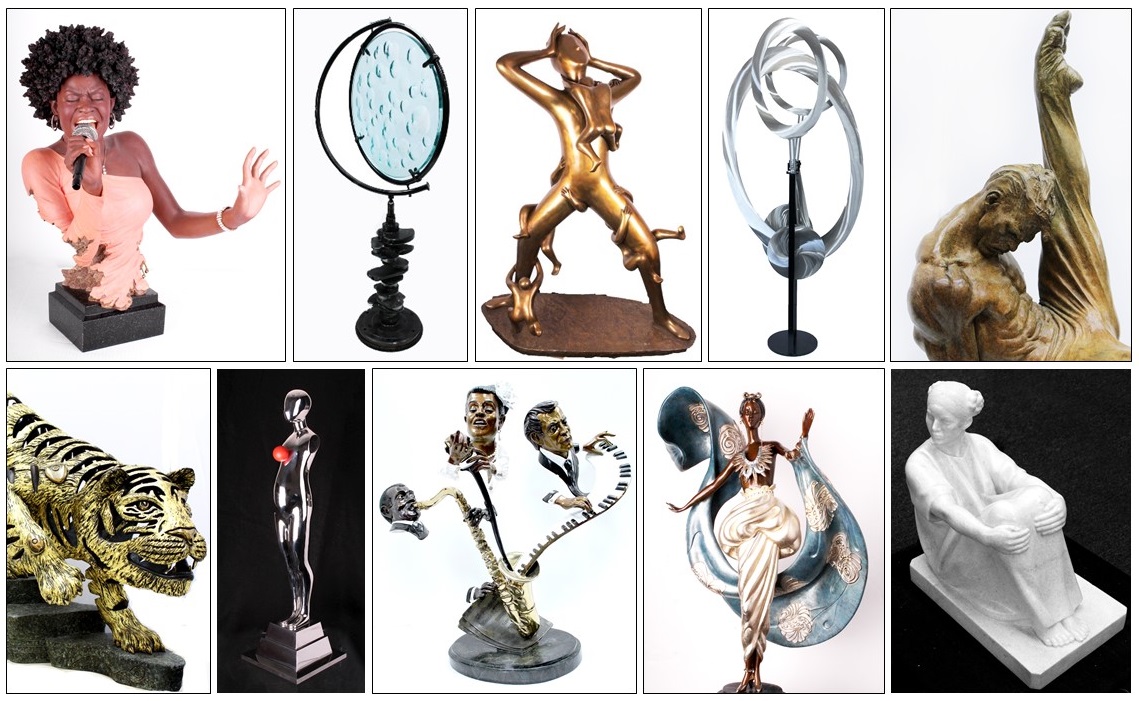 Willitts Designs Int.
collection of eight, Estella and Mariano Vivanco two large,
Mark Kostabi bronze 67" tall, Tom Brewitz kinetic 74" tall, Richard MacDonald five bronzes,
Tiefeng Jiang six bronzes 44" to 18", Ernst Trova chrome 28", Paul Wegner three bronzes,
Erte fifteen bronzes, Felipe Castaneda 300 lbs. marble
Use the link below to sign up to register for live online bidding.
Preview:
Monday October 22nd to Friday October 26th 10 am - 4:30 pm
Preview:
Monday October 29th to Friday November 2nd 10 am - 4:30 pm
Saturday November 3rd Preview at 10 am, Auction at Noon.
Please contact us at auctionclark@gmail.com for email invitations
Like us on Facebook
Clark's Fine Art & Auctioneers Inc.
7011 Hayvenhurst Avenue Space A, Van Nuys, CA 91406 USA
(818) 783-3052 Fax (818) 783-3162 email auctionclark@gmail.com
Buyer's Premium 25%
Consign Now For Our Next Auction.
Clark Cierlak principal auctioneer, 42 years in the Fine Art Business.
John three sixteen