Clark's Fine Art Gallery & Auctioneers Inc.
Contact Consignments Past Sales Catalog Index Bids Special
Dr. G & the Kaufman Collection
Auction Saturday September 22nd 2018 at noon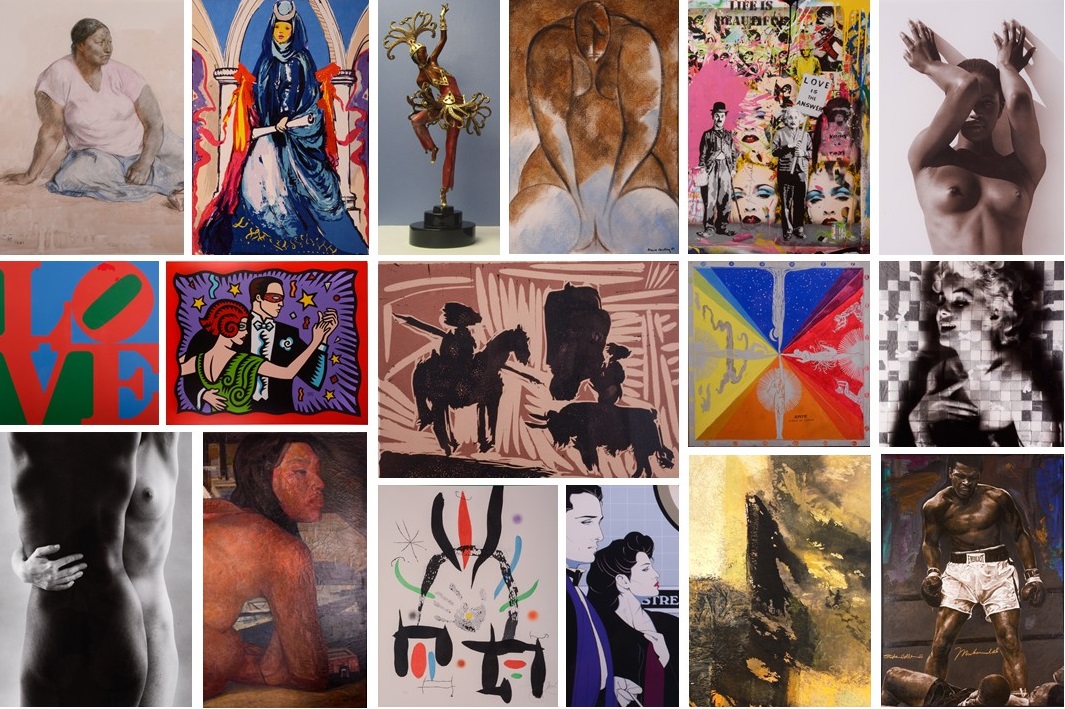 Illustrated rows: Zuniga watercolor, Dali lithographs, Erte bronzes, Ricardo Martinez painting, Mr. Brainwash spray-paint, Herb Ritts photographs, Indiana portfolio of 30, Burton Morris paintings, Picasso linocut & etchings, Erte gouache, Devon originals, Ruth Bernhard photograph, Jorge Gonzalez Camarena painting, Miro aquatint, Nagel paintings, Chung Ray Fong watercolors, Stephan Holland painting.
Use the link below to sign up to register for live online bidding.
Preview:
Monday September 17th to Friday Septmber 21stth 10 am - 4:30 pm
Saturday September 22nd Preview at 10 am, Auction at Noon.
Please contact us at gallery@pacbell.net for email invitations
Like us on Facebook
Clark's Fine Art & Auctioneers Inc.
7011 Hayvenhurst Avenue Space A, Van Nuys, CA 91406 USA
(818) 783-3052 Fax (818) 783-3162 email gallery@pacbell.net
Buyer's Premium 25%
Consign Now For Our Next Auction.
Clark Cierlak principal auctioneer, 41 years in the Fine Art Business.
John three sixteen