Clark's Fine Art Gallery & Auctioneers Inc.
Contact Consignments Past Sales Catalog Index Bids Special
Western & Native American & Shona Stone
Sculpture, Painting, Pottery & Prints from
the Dr. Burton Fink and Melchor A. Villanua collections.
Auction Saturday April 21st, 2018 at noon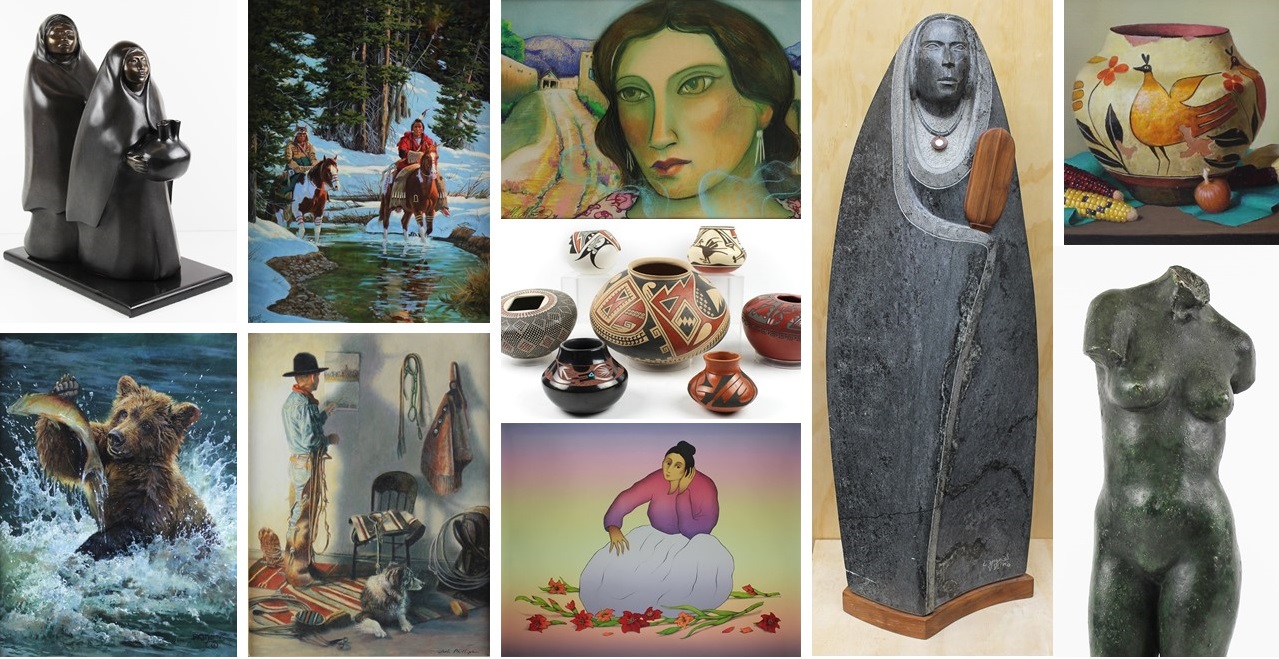 Illustrated in columns: Doug Hyde sculptures, Bonnie Marris paintings, Ron Stewart paintings, Joel Phillips painting,
Miguel Martinez pastels, Acoma & Mata Ortiz pottery, R. C. Gorman lithographs, Larry Yazzi & other stone sculptors,
Turid Pedersen painting, Glenna Goodacre & other bronze artists.
Use the link below to sign up to register for live online bidding.
Preview:
Monday April 9th to Friday April 13th 10 am - 4:30 pm
Preview:
Monday April 16th to Friday April 20th 10 am - 4:30 pm
Saturday April 21st Preview at 10 am, Auction at Noon.
Please contact us at gallery@pacbell.net for email invitations
Like us on Facebook
Clark's Fine Art & Auctioneers Inc.
7011 Hayvenhurst Avenue Space A, Van Nuys, CA 91406 USA
(818) 783-3052 Fax (818) 783-3162 email gallery@pacbell.net
Buyer's Premium 25%
Consign Now For Our Next Auction.
Clark Cierlak principal auctioneer, 41 years in the Fine Art Business.
John three sixteen